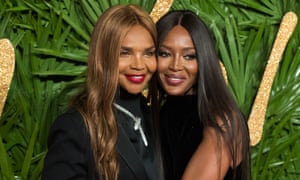 Washed black jeans Now a thing. Asos Farleigh is a winner.
Asymmetric sequins Party season update: see Gemma Arterton at the Harper's Bazaar Women of the Year do.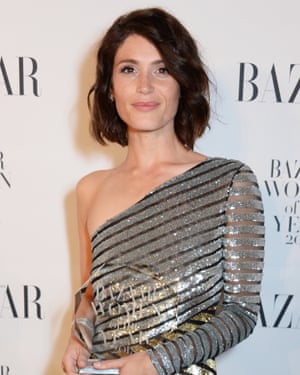 Blanket hair Grow your locks, and a fringe, for winter – an ingenious way to keep out the cold.
Naomi's mum Valerie Morris-Campbell in Burberry's festive campaign. More, please.
18 & Stormy Supreme T-shirt merges images of the 19 women who accuse Donald Trump of sexual assault. It's sold out, obvs.
Warrior lipstick Now available, thanks to the launch of a range by the Wu-Tang Clan. Puns about C.R.E.A.M-y textures welcome.
Change the record Cassette tapes are back. Yes, really. Now at Gen Z destination Urban Outfitters in the US. Expect it here soon.
Soap + water Choose sparkling water for washing your face – the bubbles give a deeper clean. Sorry in advance for your bank balance.
Food hangovers The term for feeling sluggish after overindulging at dinner. Consider December one big one.
Wash and no Shampoo bars help reduce plastic waste. Make Lush's Mango Exuberance bar an eye-catching addition to your shower shelf.
["source=forbes]